What is IPICC?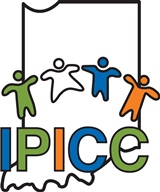 Indiana Partnership for Inclusive Child Care (IPICC) is a program that improves access, quality and availability of inclusive environments for families of children with special needs. The Inclusion Specialist at 4C of Southern IN can assist with:
Offering onsite technical assistance

Assisting child care providers to meet criteria for Paths to QUALITY

Providing community resources

Enhanced child care referrals for families of children with special needs

Answering questions about rights and responsibilities under the Americans with Disabilities Act
Interested in Reducing Challenging Behaviors?
Are you struggling with challenging behaviors in your classrooms?
Are you interested in making changes to your current program to improve the emotional climate?

If you answered yes to these questions, then you should contact our Inclusion Specialist at 866-200-5909 ext. 123. Using research supported by the Center on the Social Emotional Foundations for Early Learning, and other pioneers in the area of social emotional learning and behavior, the Inclusion Specialist will partner with you and your program staff to create a plan for behavior improvement in your program.  Using The Pyramid Model for Supporting Social Emotional Competence, the Inclusion Specialist and caregivers will address relationships, environments, targeted supports as well as intensive interventions.
Helpful Resources and Links
Funded by the Indiana Family and Social Services Administration, Office of Early Childhood and Out-of-School Learning.