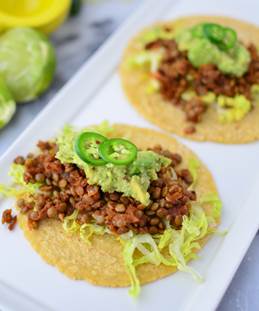 Ever wondered how you could serve Lentils in Child Care? This is a great recipe to start with. Check out Pinterest to find a ton of lentil recipes your children will love!
Ingredients:
3 cups dry lentils (sorted and rinsed)
2 tablespoon chili powder
1/2 cup raisins
2 teaspoon cumin
8 cups water
1 teaspoon basil
1 green pepper, chopped
1 1/3 cup tomato paste
8 cloves garlic, minced
1. Cook lentils in 3 cups water for 10 minutes.
2. Add remaining ingredients and simmer for 30 minutes (add more water if necessary)
3. Serve with corn tortillas. Can also be served over rice or noodles.
Makes 12 servings
Source: Beans: The Bold and Beautiful Book of Bean Recipes