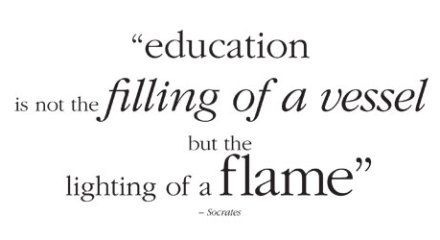 How does it feel to be a part of your classroom? Take a few minutes and think about your own classroom. Knowing that the emotional support given to the children directly effects the depth and type of learning that can take place, what are you really teaching the children while they are with you? Children must feel a sense of warmth and respect from their caregivers. Do you communicate this in your actions, both verbal and nonverbally? Do the other children in the classroom respect and react warmly to one another? What do you do to encourage the children to develop deep relationships?
How aware are you of what is happening in the room throughout the day? When something goes wrong, how do you respond? How comfortable are the children to try new things, or even mess up?
I am challenging you to put yourself in the shoes of the children and feel how it feels to be them for the day. Think about the day through the eyes of the children in your care. Talk with your children and ask them their opinions and thoughts. Suspend your own agendas for a time, and focus on the children's interests and needs. Mostly, I encourage you to be present with the children, leave your own problems at the door for the day and be fully engaged with the children. You will not regret the time and enjoyment you will have in the day, and more importantly the children will gain an immense amount of knowledge, courage and confidence in themselves because of it.
If you have a story that you would like to share with me about being present with your children and the joys that came from that, I would love to hear it! Send me an email at KHawkins@child-care.org. If this is a conversation you would like to further, I would be more than happy to engage you in these discussions and provide any feedback I could to support your efforts to improve your classroom. I can't wait to hear from someone.