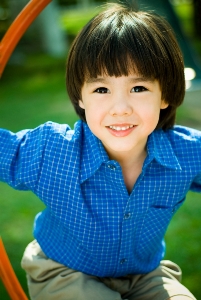 What exactly is recess? Recess is a break for children to run, climb, swing, talk to friends and possibly scream their lungs out. But for others it may be a time to refocus their minds and mentally prepare for the rest of the day. Recess is not primarily about exercise; it's a break from being told what to do and when to do it. Recess is a psychological, emotional, cognitive, social and physical break that often involves vigorous movement. No matter what a child does during their recess time they are guaranteed to come back refreshed and ready to learn.
Why recess works? Recess is every teacher's ally and should be used to their advantage. Regular recess helps children absorb new material, improve accuracy and recall already learned information. Recess is as important as sleep at night. Studies have shown that classroom behavior improves if children have recess, the more recess the better. The human brain operates in 90-110 minute rhythmic cycles. As adults we can easily take breaks, get up and walk around or get something to eat or drink. But young children are not allowed or freely able to do this. Our brains can't sustain attention or long periods of time without some type of change.
Recess should not be taken taken a punishment for academic or behavioral reasons. Recess is just as much of a right as children eating. It has been documented in the Academy of Pediatrics that recess shouldn't be taken away for any reason. In 2013 nearly 63% of school districts have no policy about withholding recess. When children are given enough time to make their own choices during recess they benefit in many ways. They figure out that they love being outdoors, it feels great to move my body, class time is to learn and outside time is to play and making choices at recess shows that I am respected.
Resource: It's OK to Go Up the Slide by Heather Shumaker