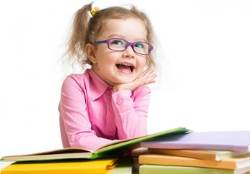 When I schedule a training about challenging behaviors or developmental milestones there is sure to be a crowd. Without a doubt my highest request for training or technical assistance is surrounding these topics. Children are being expelled from programs for behavior issues at an alarming rate. The current reality is that there is an expectation of practices and standards that are not appropriate for our young learners. What is the ultimate issue driving these things? We, as a field, need to better understand appropriate early childhood development and advocate for these appropriate practices.
All children develop at their own pace. We have all heard this, but do we truly understand what that means? There are standard ideas for when milestone achievement happens; for instance a 12 month should be walking or a child should be reading by the end of Kindergarten. Both of these statements can be found to be accurate for an average child, but also it should be understood that 50% of children will walk before the age of 12 months and 50% will walk after the age of 12 months. Just as 50% of children will not be reading by the end of Kindergarten. Will the exact age at which a child walks or learns to read matter by the end of third grade? Absolutely not. The fact is that all children will develop in a sequential order, and must be given the appropriate time and appropriate activities. What is the result of forcing a child to move through the stages of development too early? Behavior issues.
What can you do? Change your expectations and educate yourself on appropriate practices for each age group. Focus your attention on giving the children in your care exactly what they need to develop and perfect the skills they are working toward. Most importantly, advocate for others to fully understand child development. Check out the website Defending the Early Years, at www.deyproject.org, an advocacy group geared toward educating the public about appropriate practices in the field of early childhood. If you are the kind of person who likes to pick up an old fashioned book, read What if Everybody Understood Child Development? by Rae Pica. This book will give you a lot to think about and apply to your early childhood practices.
One last bit of food for thought: this problem extends not only to the youngest of children, but also those in the school systems. Did you know that of the 135 people on the committees that wrote and reviewed the K-3 Common Core Standards, not one of them was a K-3 teacher or an early childhood professional?