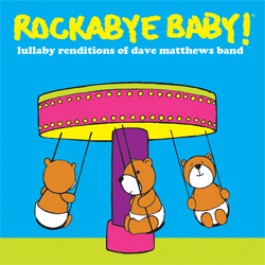 In the very interesting world of lullabies, you can now find lullaby renditions of popular artists and their songs. A company named Rockabye Baby has created that very product.
They have created lullabies from the music of Taylor Swift, Bob Marley, U2 and Michael Jackson, just to name a few of their 50 releases to date.
Rockabye Baby claims they, "make rock music baby-friendly and kids' music adult-friendly."
Rockabye Baby CDs were included in gift bags given to all of the presenters and performers at the 49th Annual Grammy Awards. In 2011 they also won the First Annual Cribsie, which are awards that recognize the best products, services, and websites for babies and tots, for Catchiest Kids Tune.
"Tonight the cradle will rock (gently!)"
Visit http://www.rockabyebabymusic.com/ for more information and products.