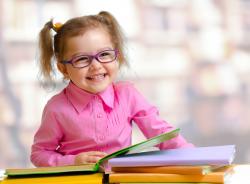 • This law was created for all people with disabilities not just children.
• Child care centers, ministries, and homes which accept any federal funding are required to comply with ADA rules. Federal funding is any money for child care assistance, such as CACFP, CCDF or Paths to QUALITY.
• ADA may require a program to make reasonable modifications to their program to serve all children.
• The ADA requires all children to have equal opportunity to participate in any program.
If you have any questions about following the ADA laws, please feel free to contact 4C at info@child-care.org or 866-200-5909.