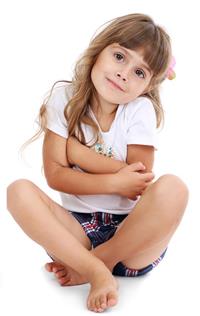 We all have had children that seem too busy or challenging. Below are just a few busy bag tips from the book Ants in Their Pants: Teaching Children Who Must Move to Learn.
A child who hears "no" a 100 times a day will eventually tune it out. Use it sparingly.
Open ended activities and questions allow extra busy children to expand their thoughts and reasoning as well as look closely at their work.
Kinesthetic children often do not do well waiting in line or sitting. Give children a laminated list of waiting options (fidget toys, paper to draw on, songs to sing, etc).
To get the best play possibilities from Constructive Play Stuff is to make it mobile.
A quick way to remove sand from children's skin is to sprinkle baby power onto their skin and it easily brushes off.
Teach a child how to wash the classroom toys. This instills a sense of responsibility for what goes on in the classroom.
Ask an extra busy child, "Will you read a book to me out loud?" Have a childhood favorite ready, preferably one with vibrant illustrations.
Mirrors are an effective tool for helping children work on identifying feeling before, in the midst or after an episode.
Tables covered with sheets give obstacle courses an imaginative tunnel effect.
Store playdough in an airtight container or bag. Never leave it in a hot area.