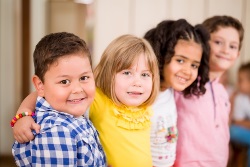 In light of all attention bullying has received on social media in the last few months I thought I would write about the different types of bullies. There are many reasons that children bully other children. Children are not born a bully there are various reasons they become a bully, not just an inherent temperament but also environment factors. One thing is for sure is that a bully is taught to bully.
Fully Announced Bully:

Is usually detached and shows little emotion and a strong will to carry out their bullying
Vicious and vindictive toward the target but charming in front of others
Feelings are buried so deep that they have trouble finding and identifying the emotions

Hyperactive Bully

More than likely struggles in school and has poor social skills
May have learning disabilities
Trouble making friends

Confident Bully:

Big ego, inflated sense of self, enjoys violence, sense of entitlement and no empathy
Often peers will admire them because they have a powerful personality

Social Bully:

Uses rumors, gossip, verbal taunts to systematical isolate the person being bullied
They are jealous of their target positive qualities and have a poor sense of self
They will hide their low self-esteem under a false sense of confidence

Bunch of Bullies:

Group of friends who collectively do something they would never do individually to someone
Done by the "nice" kids that know what they are doing is wrong

Gang of Bullies:

A group drawn together in the pursuit of power, control, domination, subjection and turf
No regards for their lives, the destruction they leave, the conflict the cause and the consequences to their actions

The Bullied Bully:

Both a target and a bully
They bully to get relief from some of their feelings of powerlessness and self-loathing
This information is from the book The Bully, the Bullied and the Bystander by Barbara Coloroso.