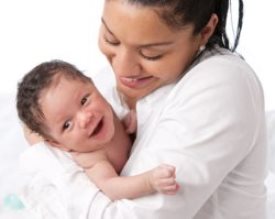 Everyone is hearing more about screening or assessing children in our care, but what those words really mean? Aren't they all the same thing? The answer is NO! Each of those terms has a very similar, yet very different meaning. We all need to be on the same page about this ever important topic.
A screening is a tool used to evaluate the current development of a child. This is a snapshot of what they look like at the moment that you are there with the child. Ages and Stages is one example of a screening tool. There are skills based on a child's specific age that are connected with developmental milestones. Either they can do the activity connected with the milestone, or they are not able to do the activity connected with the milestone, at the time of screening.
An assessment of a child is a collection of data that interprets the child's development over time. ISTAR-KR is an example of an assessment tool with the purpose of measuring progress in children from infancy to Kindergarten. This tool is based on the Foundations to the Indiana Academic Standards, and aligned with the Indiana Kindergarten Standards. There are many different methods of data collection such as observation, anecdotal notes, photos, examples of work scanned, all over a large period of time for each child.
There is a strong purpose for screening every child in your care. Developmental delays, learning disorders and behavioral and social emotional problems are estimated to affect 1 in 6 children.* When all children are screened early and often, more accurate and appropriate referrals for early intervention occur. The American Academy of Pediatrics recommends developmental screenings of all children at regular intervals using a standardized screening tool at 9, 18, 24 or 30 months of age. Most importantly, intervention prior to Kindergarten has huge academic, social and economic benefits. Studies have shown that children who receive early treatment for developmental delays are more likely to graduate high school, hold jobs, live independently, avoid teen pregnancy, delinquency, and violent crime, which results in a savings to society of about $30,000 to $100,000 per child.**
It is important to BOTH screen and assess all the children in your care. If you are looking for more information about the screening and assessing tools listed above, please feel free to contact Krista Hawkins, Inclusion Specialist at 4C, or check out the websites listed.
Ages and Stages - http://agesandstages.com/
ISTAR-KR - http://www.doe.in.gov/achievement/assessment/istar-kr
*Dunkle, M. (Fall 2004). High Quality Developmental Screening. Developmental and Behavioral News, 13(2).
**Glascoe, F.P., Shapiro, H.L. (2004, May 27). Introduction to Developmental and Behavioral Screening.