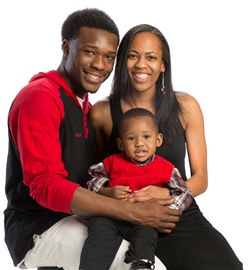 As a caregiver one of the hardest things you might have to do is relay messages to parents. Below are the 5 Cs of effectively communicating with parents. Hopefully by following the 5 Cs of Communication the next time you have to have that "hard" conversation with a parent it will be a little easier.
The first step in communicating is to consider the context of your message. Context covers a variety of elements but a few of them are audience and medium. To who are you talking and what is the best way for you to convey your message?
The next step is clarity. Make sure when you are communicating with a parent that your message is clear and there is no room for misunderstanding.
The third step for your message should be concise. Being concise relates to the context of your message. Make sure you are not bringing up things that do not pertain to what is happening to their child.
The fourth step is to be complete in your message. Make sure you have given the parent all the pertinent information and resources they need. Do not leave them hanging or feeling that they need more information.
The last step is for your message to be courteous. When conversing with parents make sure you are not judgmental when responding to their questions or responses.