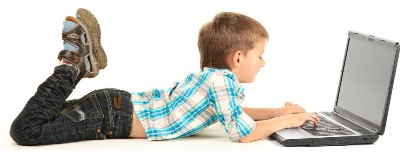 95% of teens (ages 12-17) are online. With our world quickly going digital it's important for parents to talk to their child about being safe online. According to National Center for Missing & Exploited Children®, children whose parents and guardians regularly talk to them about personal safety are more likely to exhibit responsible behavior on their own.
So how can we have these critical conversations? First, it's important that the conversations come from a place of patience and love. Children need to know that they won't be punish for being open with a person they trust. These conversations also need to happen often. Technology and children are constantly changing and frequent conversations can help parents and guardians keep up. Finally, listed below are some discussion starters to help get the conversations started.
• What are your favorite things to do online?
• What is personal information? Why should you keep it private?
• What could you do to be safer online?
• What would you do if anyone online asked to meet you face-to-face?
• Besides me, who do you feel that you can talk to if you are in a scary or uncomfortable situation?