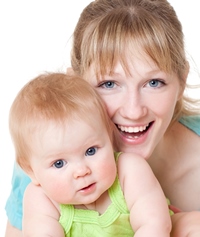 Returning to work after having a baby can be very difficult especially if you're a breastfeeding mom and have goals to provide your baby the best nutrition for them the first year. As Infant Toddler Specialist it is my job to help you and child care providers work together to meet your goals. I provide training and technical assistance to child care providers and families.
Here are some tips when interviewing programs:
Make sure you can breastfeed in the classroom and that they have an open door policy
There is a comfortable, private place to nurse or pump if necessary
Caregivers are trained and know how to handle breastmilk properly
Caregivers understand babies hunger cues
Does the program have a policy in place about providing support to breastfed babies and their families?
In the training that I deliver in partnership with The Women's Hospital Lactation Department, we cover everything from storage to overall community impact. Here are the topics that we cover in the training:
Basic Understanding of:
Breast milk characteristics, storage & handling
Behaviors typical of a breastfed baby
How to make bottle feeding easier for breastfed babies
The importance of your knowledge & encouragement
Health impact on moms & babies
Economic & community impact of breastfeeding
Simple steps to help families reach their goals
After training is conducted I am available for technical assistance to help with individual programs.
If you have a specific need or for more information about infant and toddler care please contact our Infant Toddler Specialist at 812-423-4008.