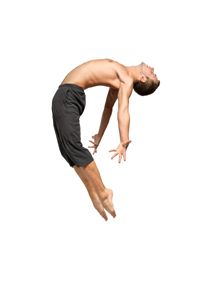 What are the long term goals for the children in your care? Most commonly this question is answered with words like: successful, happy, and healthy. How do we ensure that the children in our lives learn the skills they will need in order to fulfill these goals? We must teach them to be resilient.
Things in our lives happen on a daily basis which for some cripple their ability to be successful, happy and healthy. We need to arm ourselves and the children with the ability to bounce back from hardship. Think of a person in your life who has faced a giant obstacle but continues to have success, drive and happiness, no matter the obstacle. This person is demonstrating the skill of resilience.
By developing vital protective factors that matter, adults can more easily pass these skills on to the children in their care. These protective factors include relationships, internal beliefs, initiative and self-control. Reflect on your own life and be aware of your own thoughts: Do you spend quality time with the people you love building strong relationships? Are your feelings and thoughts about yourself and your abilities positive? Are you important to yourself? How willing are you to try new things? Are you able to say no? How often do you laugh? Do you allow yourself to feel and express your true emotions appropriately? How flexible are you?
Building resilience in yourself and the children in your care is a lifelong process: a journey of reflection. Be willing to examine yourself and your life in order to make positive changes. Give the children in your care a resilient role model for their lives.
For more information on resiliency in children of all ages and adults, check out the Devereux Center for Resilient Children at http://www.centerforresilientchildren.org for free webinars, events, and resources. Locally, you may call 4C at (812)423-4008 and talk to our Inclusion Specialist, about your specific concerns.