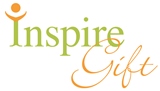 It is everyday people who make the difference.
The Inspire Gift is an opportunity for you to honor someone who made a positive impact on you as a child or somone who inspires you today.
4C hopes to hear stories of love, kindness, fun and extraordinary care that will inspire others to do the same for the children they come into contact with.
No amount is too small.